16 tags
Watch
I just updated my Demo-Reel, check it out.
14 tags
Our brand new movies page is up! →
15 tags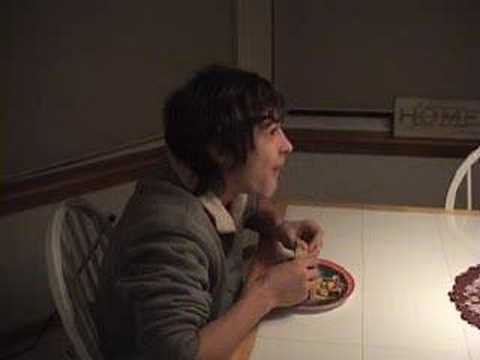 17 tags
Watch
A man goes out on a lovely first date.  After the date he never hears from the woman again, leaving him vexed and dying for another date.  Shot in glorious HD over a year ago—with a sexy manual nikon 50mm lens on a canon 550d (oh the blasphemy!). Starring: Chris Cook, Laura Jaffe, and Jeff Arnold Directed, shot, and edited by Andrew J. Mitchell homepicturescinema.com
12 tags
I'm releasing a comedy short online! About a man who went on a date, then never heard back from the girl. leaving him dying for a 2nd date.
12 tags
I'm pleased to announce that after a year in the making, post production has finally wrapped for our short thriller, "Disturbance".  More details to come!
12 tags
8 tags
I just updated this blog!  Now you can visit my website (which I also updated) & view our films from the blog. :]
8 tags
Just finished the first draft to my cyberpunk screenplay, Renegade! I'm excited!
12 tags
I made this epic song randomly in soundtrack...
8 tags
I'm think Disturbance might look better in black and white…I'm gonna test my theory.
13 tags
I've been mixing up some chilling &...
12 tags
Renegade Dialogue: I listen, just not when you're...
Dr Desmond Gray: Palinkinstein? really? That's a terrible alias.
Chris Arden: That's what I told him! Nobody listens to Arden. *Arden shakes his head*
Dr Desmond Gray: I listen, just not when you're talking.
Chris Arden: You're a douche sometimes, ya know that?
Dr Desmond Gray: Of course I do, I'm a scientist…I know everything.
*Arden sighs and walks away.*
14 tags
Renegade Dialogue: Do you know how many laws...
Susanna Lerain: Do you know how many federal laws you've broken?
Dr Desmond Gray: I'd say about 4.
Susanna Lerain: Try 17.
Dr Desmond Gray: Oh…whoops, my bad.
*Susanna darts Desmond a stern look with a "Dr Lisa Cuddy" intensity.*
8 tags
Andrew Mitchell is currently working on an outline for a feature length cyberpunk spy thriller, titled Renegade. Andrew is also outlining an untitled camping thriller, about a family threatened at night by an unknown prowler, slowly roaming their camp site, and looking for a way inside their tent.
5 tags
Totally forgot to mention that we indeed did wrap shooting last saturday.  Now onto editing, late nights (nothing new), and sound design + score! ha!
8 tags
We Start shooting disturbance today!  Wish me luck :)
6 tags
5 tags
13 tags
Short films, Re-Edits, Davin's a Great Guy, Oh my!
Alot of people have been asking me what new film projects I have been brewing.  To answer that question I'm going to be working on several new projects. First things first, I must finish my HUGE website makeover, I'm going to rewrite all the rules, as far as my website goes, Its pretty close to being published so keep an eye out for that. I plan to make a music video of Davin...
16 tags
EPIC IRON MAN 3 Dream
I just had this epic Iron Man 3 dream it went something like this:  There was some big anniversary/charity ball or something.  Tony stark gives the kids a tour of his lab, he gets the system started and going to don the iron man armor to show the kids how it works.  The proudbeam on Pepper's face grows as Tony speaks; she stands next to the group of kids, their school teachers &...
14 tags
Wardrobe Malfunction Destroyed & Re-Release
I have some unfortunate news, the most of the original Wardrobe Malfunction media has been lost. I got a new hard drive for christmas, but it was faulty. I didn't know this at the time and so transferred the data over. I had problems with it so I transferred the data back to my compy, then back to my replacement harddrive. The faulty drive must have destroyed the footage, because...
15 tags
Deception is Released Online & on DVD!
Deception is finally Online! (watch it here) Deception is now online! We've worked hard over a year to complete the film it is finally finished.  Deception was a volunteer community project that spanned from october 2007 to the beginning august 2008. The film took long to complete since many of the actors were full time students or had jobs.  After the film was finished, an experienced publicist...
10 tags
FanFilms & Two Things Everything Must Have
I love batman. I got hooked watching Tim Burton's Batman films. I love Burton's and Nolan's Batman films. I love the batman comics, and (the original) Batman the animated series that I grew up watching. So naturally I enjoy Batman related fan films. Yet, many batman fan films and fan films in general are missing two crucial elements: believability and originality. Now it doesn't matter how...
10 tags
Raising the Bar
I am really dedicated and focused on all my movies, and when I help my friends out with their projects. This time though I want to go crazy or hardcore :P I want to push myself to make this movie the best it can be and then some!  I really pushed myselfwhen I made The Wardrobe Malfunction.  I was a bit anxious to make it because I was afraid no one would help me out, so I just went for it and...